Confederate Railroad emerged on the national scene in the early 90s with their exceptional style and unique sound. Danny Shirley, the frontman and founder, led the band that once served as backup for David Allan Coe and Johnny Paycheck. Their big break came with a record deal with Atlantic Records. Their first single, "She Took It Like A Man," from their debut album, "Confederate Railroad," was a hit and peaked at No. 26.
The band went on to produce two more singles from the album, "Jesus and Mama" and "Queen of Memphis," which topped the charts. The success of their debut album propelled them to greater heights, with three more hit singles, "Trashy Women," "When You Leave That Way You Can Never Go Back," and "She Never Cried." "Trashy Women" garnered a Grammy nomination and became the band's signature song. The album's success, with six hits and almost three million sales, earned Confederate Railroad the Academy of Country Music's Best New Group Award in 1993, as well as numerous nominations from the Country Music Association and the British Country Music Foundation.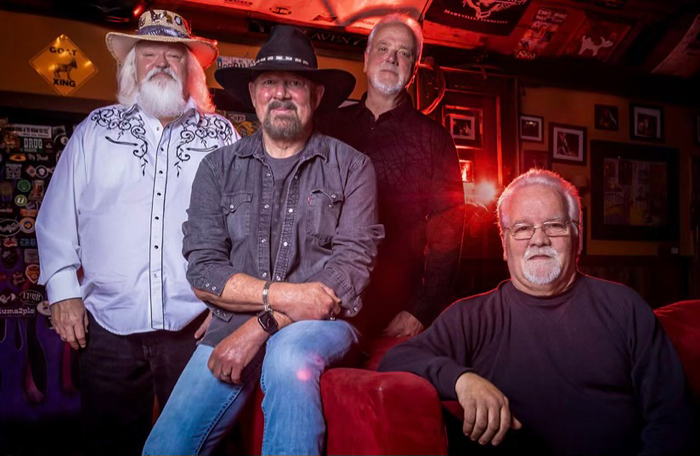 The group's second album, "Notorious," produced one of their most popular songs, "Daddy Never Was the Cadillac Kind," which became a No. One video. "Elvis and Andy" and "Summer in Dixie" further cemented Confederate Railroad as one of the most versatile acts in the business. The album sold over a million copies, adding to their overall tally of 18 charted hits and five million albums sold.
Today, a Confederate Railroad concert encompasses a wide range of emotions, from rowdy country to raw emotion. The band plays about 100 shows annually, and their fans span generations. Young people rock to "Trashy Women," while their parents and grandparents sing along to "Jesus and Mama." Whether performing at a fair, club, or biker show, Shirley and his bandmates, Mark Dufresne on drums, Mo Thaxton on bass and vocals, Rusty Hendrix on lead guitar, and Joey Recker on keyboards and vocals, clearly have fun alongside their appreciative audience. At the end of each show, the band makes sure every fan who wants an autograph, picture, or just a "hello" is taken care of.